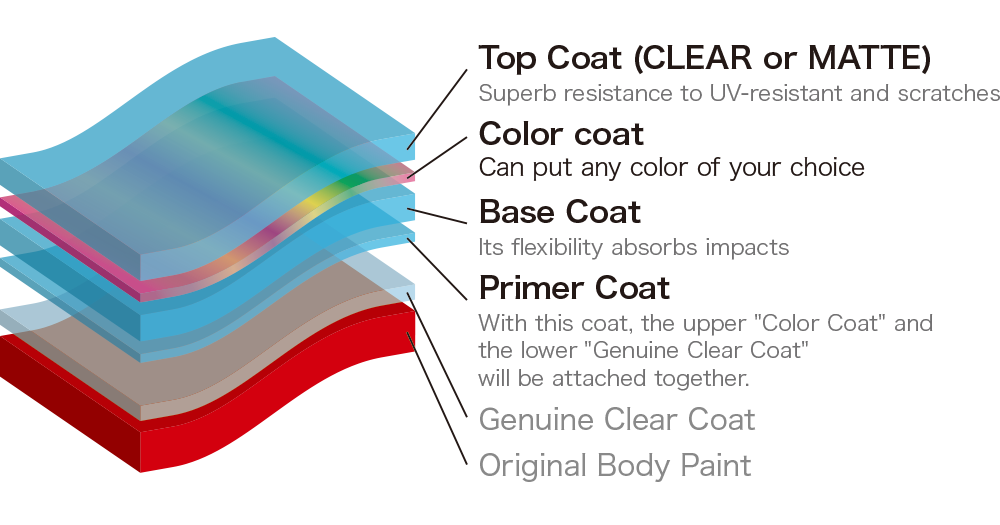 Can choose any body color you like !
Can peel it off if needed
FFenix COLOR PROTECTION uses Top Coat and Protection Coat that are added in between the Color Coat. It means you can choose and put any color over the Protection Coat. Being a paint-on type of protection film,
it can be easily peeled off whenever needed. And, you can start all over with another new color of your choice. Further more, if "Fenix scratch Guard MATTE" is applied to the car body, you can put a matte color as well.